Data Backup and Recovery in Singapore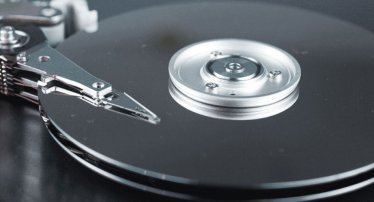 Are you looking for the reliable Data Recovery Services in Singapore? Lynx IT Services guarantees up to 100% of your valuable data by deploying highly skilled recovery professionals, specialized expertise & cutting edge technology, when you need it most.
We support a wide range of Medias such as Desktop Hard Disks (3.5-inch & SSD), Laptop Hard Disks (2.5-inch & SSD), USB Devices & Removable Drives, Zip Diskettes, CD, DVD, Floppies, Memory sticks & other digital media devices with unmatched success rate available in the market.
We have a solution for you no matter how a crash occurs viz. Virus attack, human error, software malfunction, hardware error, accidental deletion or drive format, power surge or even sabotage.
Your data is the most important thing on your computer. Be it family photos, important tax documents, pieces of art, your band's music, sensitive research papers, or anything else, losing it is simply not an option. Unfortunately, computers fail, and often. Having a data backup plan set before anything goes wrong is one of the most important tasks you will undertake as a responsible computer user.
We know data loss can be a very difficult experience. That's why we want to make it as easy as possible for you to get your important files back:
We can help you back up your important personal data (photos, videos, documents, school work, etc.) to disk and cloud with no hassles. Is your data being backed up? Is your data being backed up automatically? Is your data being backed up off site? Does your data backup offer file versioning, allowing you to restore from any given date or time? Have you ever tested your backup recovery process? What about your kids computers, mobile device information, and family archives?
Computer Repair has seen too many precious family photos and videos disappear due to theft or drive failure – we protect our customers with business-class data backup and recovery solutions. We can help you back up your data to a hard drive or the cloud.
Our Data Recovery Process
Here at Computer Repair, we offer free inbound shipping, no-cost evaluations, and firm price quotes. We make sure that we've met all of your recovery goals before we require payment for our services.
1. Submit a case and agree to our terms and services
2. Ship your device to our lab
3. Make your payment and we'll ship your data
It is possible to recover data from:
Non-detecting Dead Hard disk
Fallen Hard disk
Hard disk with clicking sound
Hard disk with 0% health.
No Fix No Charge : guarantee means that if we cannot provide you with a solution to your problem, we will not charge you for our services.
Hard Disk Data Recovery
Hard Disk Recovery
Removable Media Recovery
NAS Data Recovery
Laptop/Desktop Recovery
Mac Data Recovery
CCTV/DVR/NVR Videos Recovery
Server/Storage Data Recovery
Server Recovery
Storage Box Recovery
Raid Recovery
Database Recovery
Other Data Recovery Services
Laptop body Plastics repair.
File Recovery
SSD Recovery
Windows Phone Recovery
Blackberry Phone Recovery
E-Mail Recovery
Photo Recovery
Android Phone Recovery
iPhone Recovery
iPad Recovery