LED / LCD Screen Replacement In Singapore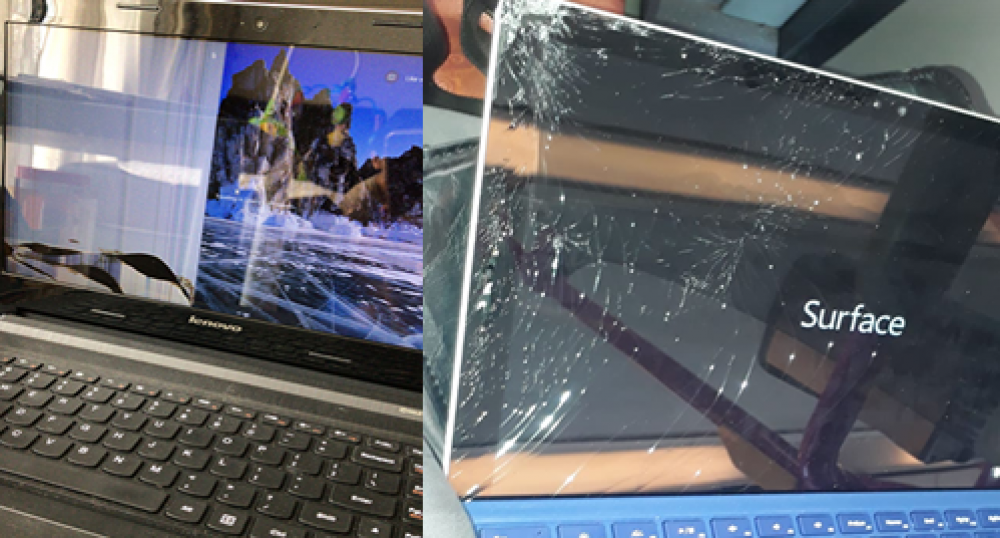 Where to get Laptop Screen Replacement in Singapore? No More Search, At Lynx IT Services, offer best LED / LCD Screen Replacement in Singapore. Our laptop screen repair service is quick. We are often able to replace a cracked or broken screen on the same day. Our laptop screen replacement service is convenient. You can come to one of our shops, or we'll come to you. We offer callout repair services to anyone in Singapore. From East to West, North to South, we'll either visit and repair your laptop screen on the spot, or we'll pick up your machine, take it away, and deliver it back to you at a convenient time.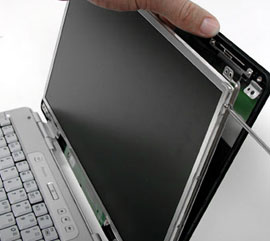 We can call in at your home or place of business whenever you like: our engineers even work on evenings and at weekends.
Our laptop screen repairs are guaranteed. All new parts fitted by our engineers come with a year's guarantee. And because we're local, you won't have to wait for days for us to get the parts in. If it isn't done for you today, it will be tomorrow. Our laptop screen replacements are carried out by professional, experienced engineers, who understand that a broken laptop can be a disaster. If you're panicking about a late project, lost data, or not having anything to entertain the kids with on a rainy day: don't worry. We'll have a new screen in and your laptop working perfectly just as soon as you can say
---
Mac Screen Replacement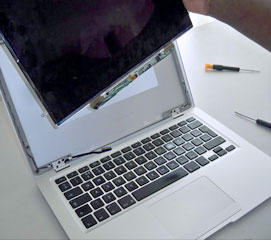 Cracked or broken MacBook screen? Our MacBook screen repair service is quick and convenient. And because we don't send your MacBook away to a third-party warehouse for fixing, we can save you money as well as time.
Our Mac screen replacement service is simple and smart. You call us, we come to you, we take your MacBook away and fit the screen, we bring it back. It's that easy. Or, if you're passing one of our local Mac screen repair shops, you can drop your machine in and we'll fix it while you wait. We keep a large variety of Mac screen sizes and types in stock, and fit the same high-quality parts as a recommended or Apple-branded repair company.
So whether you've put a rock through your Retina or a drumstick through your MacBook Air screen, we can help. Mac not mobile? We fix iMac screens as well. Just tell us the year and screen size and we'll fit a new one as soon as possible. Or, if you don't know the screen size or model year, bring it in to our shop or get us to collect it from your home or place of work. We'll identify the correct screen, and fit it in time for that scheduled FaceTime meeting.