Doorstep Computer Services in Singapore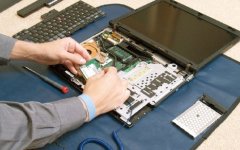 Looking for Doorstep Computer Repair Services in Singapore? We provide Doorstep Computer Repair Service all day and across all over Singapore. Emergency repairs also available at your doorstep. We offer urgent computer services and repair of Hardware & Software installation, Virus removal, Data recovery and Network issues even on Sunday and Public Holidays. Call us at 8232 6898, we will attend your request as soon as possible.
You are only one call away from getting best solutions to repair your Desktop, Laptop and other IT related issues. Lynx IT Services professionals will attend various kinds of issues.
If there are simple computer issues, you will get free suggestions and consultations from our experts Software update, driver update and other kinds of software related services are also delivered by us.
NO FIX NO CHARGE : guarantee means that if we cannot provide you with a solution to your problem, we will not charge you for our services.
Our Services:
We provide the following computer repair services.
Desktop, Laptop Repair and Services
Computer Troubleshooting
Comprehensive hard drive integrity and ram tests
Wireless LAN Setup
Install Windows Updates / Optimize Windows
Upgrade Hard Drives and memory
Repari and Replacement of faulty Components bootfailure
Wireless set-up and Troubleshooting
Anti-virus and Internet security Solutions
Windows and PC Software troubleshooting
Clean Virus, Ransomware, Spyware & Adware
Software Installation & Upgrades
Data Backup & Recovery
New Computer Setup, Installation and Configuration
Windows Password Recovery and Reset
Custom-Tailored Systems for home ro business users